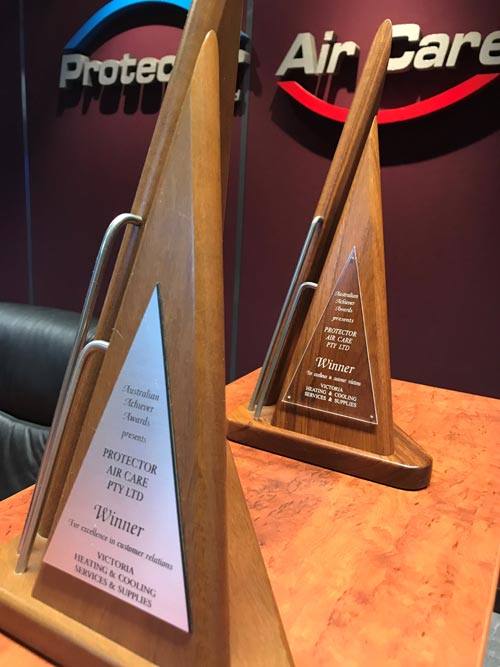 The staff are very polite, very prompt and very knowledgeable and they are a magnificent company to deal with. They are all well dressed in identifying uniforms and they are a friendly and professional group of people. I have never had any problems or issues with them and have recommended them on several occasions.
I am 100% happy with Protector Air Care, because they are professional, very prompt and friendly. Their customer service is excellent and they are still working for us after fifteen years which is a testament to their ability to perform as we require. I find them great to deal with.
I have dealt with a lot of companies over the years and I find Protector Air Care to be about 10% cheaper than others. They are a very professional outfit, friendly and courteous. Their knowledge of their product is exceptional and they are efficient. The workmanship and quality of their work is excellent.
Being in property management, I deal with numerous companies and Protector, has been one of the best we have ever used. They tailor a program to individual needs and I am always able to deal with the Managing Director directly. He is very professional and very knowledgeable. They come up with cost saving ideas and they also come up with solutions which benefit us economically.
I have found over the years that Protector Air Care are very consistent, and I have been very impressed with the response and professionalism from the whole crew from the boss down to the apprentice.
Because of this I have extended more work their way. They have provided a level of comfort to me in knowing that they are efficient and regularly maintain and service the equipment. All the staff are very professional and friendly.
We have been using PAC to maintain our plant and equipment on our commercial and critical site for the last 8 years and have found that there is a high degree of commitment from management, right down to service personnel. There is a collaborative approach and we are always kept informed of any potential issues, which allows us to plan downtime to carry out precautionary repairs. We have very few breakdowns, which is a testament to their diligence in maintaining the plant to its optimum.
Protector Air Care are Village's trusted mechanical contractor with excellent service, prompt response times, superior reliability and value for money. We expect our two companies' relationship to continue well into the future.
We use Protector Air across the board and find their service level to be consistent and of a high standard. Their attention to detail, knowledge and communication, as far as I'm concerned, is unrivalled.