Safety
The Right Personnel
Timing
Effectiveness
Presentation
The Customer
Communication
Safety
Our OH & S system is certified to Work Cover Standards and Requirements with activity verification well in excess of PDS requirements. All activities and materials which we supply will comply with all relevant regulations and external standards unless are specifically excluded and agreed in writing. This extends from industry wide measures such as BCA, relevant AS standards and Public Health Act (Legionella) to specific critical system requirements. Safety is an extreme essential that is always taken into consideration and we are determined to produce a safe working environment for our Technicians, Staff, and Clients.
OCCUPATIONAL HEALTH & SAFETY POLICY
---
The Right Personnel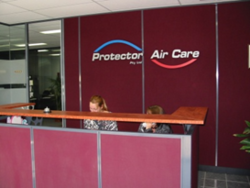 Protector Air Care Pty Ltd has been a well-entrusted, award winning company for the last ten years. The company consists of professional yet dedicated staff offering a vast range of expertise throughout the Air Conditioning and Refrigeration Industry. Our personnel are dedicated in providing the best quality performances in service and office work.
Protector Air Care Pty Ltd consists of personnel which are educated in:
Policy of hiring Honor's Engineering graduates, backed by a comprehensive training regime.                                                                                          
Full time service Training Coordinator with a significant training facility expansion underway.
Allocated Technicians who are trained and qualified and allocated to assessed competency levels for each job. Even if a primary technician is unavailable to attend to a site, there is always a designated second and third backup for your site.
Qualified and trained financial personnel who undertake financial services and matters.
Project Management who have a commissioning and maintenance background and are always looking beyond the project, to achieve the best possible solutions. The Project Engineer you deal with is qualified as your Commissioning, Validation Supervisor and Service Supervisor for any warranty concerns.
We have had a long term of top-line staff. When working together we are building a great future. Our personnel are dedicated to delivering trustworthy excellence in whatever they do.
Encouragement is given to all personnel and by this our Company rewards its staff when they accomplish the best of their abilities.
Assisting them to for fill their rolls within the company.
To train and facilitate all employee's development to the utmost of there potential and by this constant evaluation and continuing education in all areas if offered.
Timing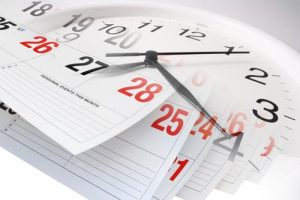 Maintenance jobs are carried out and performed within specified upper and lower time interval limits. Service jobs are also taken into consideration of the customer's suited time schedules, the amount spent on a service job all depends on the required work needed on the site.
Breakdown response time is guaranteed 24/7 days a week, after hours, etc within the agreed time frame. We do have technicians ready to go when a breakdown has occurred.
We at Protector Air Care Pty Ltd work based on scheduled timeframes which outline what specific area of work needs to be completed in a specific time, were confident in getting the project of work up and running which means achieving agreed project deadlines is a given.
Effectiveness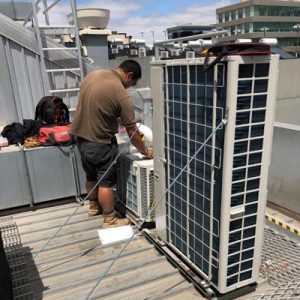 Standardised and continually evaluated procedures are used to detect lead indicators of failure within your air-conditioning or refrigeration plant/ units.
Regular monthly maintenance hours on site are guaranteed to prevent future failures.
Validation and qualification protocols (rules relating to official occasions) proceed smoothly. Project work is critical and sign-off protocols are second nature. It's essential that no delays occur at the critical commissioning/ handover stage.
On every project installation standards are defined, verified and check-listed. An on-site walk-through is followed up once a project handover is complete.
Site maintenance and service log books are always in place and up to date when attending a project, this helps when problems occur and the original technician who attended that job is unavailable, it's easily fixed by another technician when viewing the log book.
All failures and their causes are logged, categorised and data based. When a problem has occurred on a job site, technicians will report the problem to our friendly office that will attend to and organise another service call.
Presentation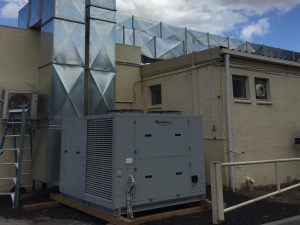 Maintenance, service and installation standards all include system appearance and site cleanliness criteria.
Protector Air Care Pty Ltd thrives to display satisfying presentation on all job sites, and our personnel adhere to personal appearances, equipment and vehicle standards.
The Customer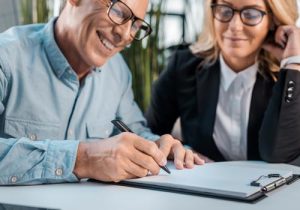 Protector Air Care Pty Ltd offers our customers (clients) the best service possible, our personnel is dedicated into satisfying your requirements when it applies to the service, maintenance and installation of your air-conditioning or refrigeration situations.
We value each and every customer that we come across and it's our goal to understand and fulfil our customers' needs and requirement.
Our organisation offers excellent service in all that we do, referring to our excellence in service, maintaining and installing air-conditioning and refrigeration plants.
It's our job to uphold the highest ethical standards when dealing with our customers and their sites.
It's our goal to use our experience and strengths for the wellbeing of our industry and to proudly be a service leader in the quality of service, technical advice and delivery.
Protector Air Care Pty Ltd offers integrity, class, austerity but most importantly we respect our customers.
For it is you, the customer, your satisfaction is securing our future.
Communication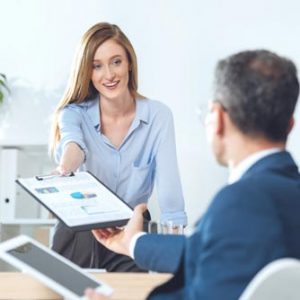 Communication is an essential aspect of Protector Air Care's organisation in making a working environment convenient, effective and reliable.
Our approach in communication is very important due to the client being in a position where they need to know what's happening with their air-conditioning and refrigeration services.
Our approach to satisfying a beneficial communicating environment is as follows:
Communication policy is consistently applied across the entire organisation, to ensure that you, the client, is aware at ALL times what standards and services we offers.
All critical issues we uncover affecting the operation of your air-conditioning and refrigeration plants/ units will be reported to you straight away, so both parties can organise a solution to fixing the problem.
Stable relationships are critical in keeping an equal wavelength between parties, the service technician and supervisor.
Formal reporting mechanism reports are always available to the client, and are useful to maintain clarity of a project which involves trends and track actions.