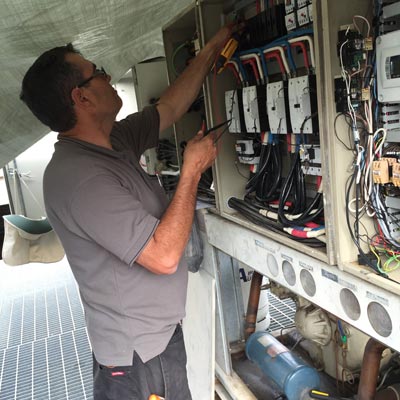 At Protector Air Care Pty Ltd we are proud to be identified as "Mechanical HVAC and Chiller Specialists"
Protector Air Care Pty Ltd is an Australian owned and operated company which strives for perfection to ensure total customer satisfaction.
We have been providing high quality services for the air conditioning and mechanical services sector since 1993 and will continue to do so in the future. Since its inception our company has been constantly evolving with the aim of delivering exceptional service with an innovative approach to providing sound economical solutions to our customers.
Through the years with high demand for our services, this has led to significant growth with our company which has now tripled its work force to meet the needs and to satisfy our customer's specific requirements.
Our firm specialises in providing energy efficient and sustainable solutions including engineering solutions to the mechanical services within the Commercial, Retail and Industrial workplaces and environments by conducting Installations, mechanical works, preventative maintenance scheduled services and energy efficient management services.
We take serious consideration in addressing all our Client's needs from our HVAC, Customer Service and Management Team. Through the past years our Company has grown to become a reputable and respected figure within the HVAC Industry.
You will experience Service with a difference! With many years of experience and knowledge we can promise our customers that our work will drift you into an oasis of comfortable luxury.
"We take pride in our work and try to earn your respect and trust as our customer".
Protector Air Care Pty Ltd has recently been awarded the WINNER of the 2019 Australian Achiever Awards for Victoria's Heating & Cooling Services & Suppliers Category, having previously won this distinction in 2012 and 2007.